Acrylic prints, information points, window graphics and wall coverings all help to bring a work space to life. Enforcing brand identity, displaying motivational quotes and mission statements can be extremely effective with the correct use of quality products. We have listed a few below which we hope you will find helpful.
CREATE A CUSTOMER EXPERIENCE.
Acrylic wall mounted prints
Our acrylic is cut and polished in house which allows for more flexibility in shape and specification. Our CNC router can cut the panels to shapes or even just rounded corners, using our printer we can then produce a high quality print which is applied to the back of the acrylic panel to create a smooth glossy glass like finish to the face. Satin aluminium wall mount fixings finish off this simple yet effective graphic by holding the panel off the wall slightly.
Acrylic cable displays
Acrylic cable displays are designed to present information in an interesting and effective way. All panels and sizes are bespoke made with the clients requirements in mind. With the use of frosted, clear and coloured acrylics along with acrylic pockets and leaflet holders, this can be a real mix and match solution.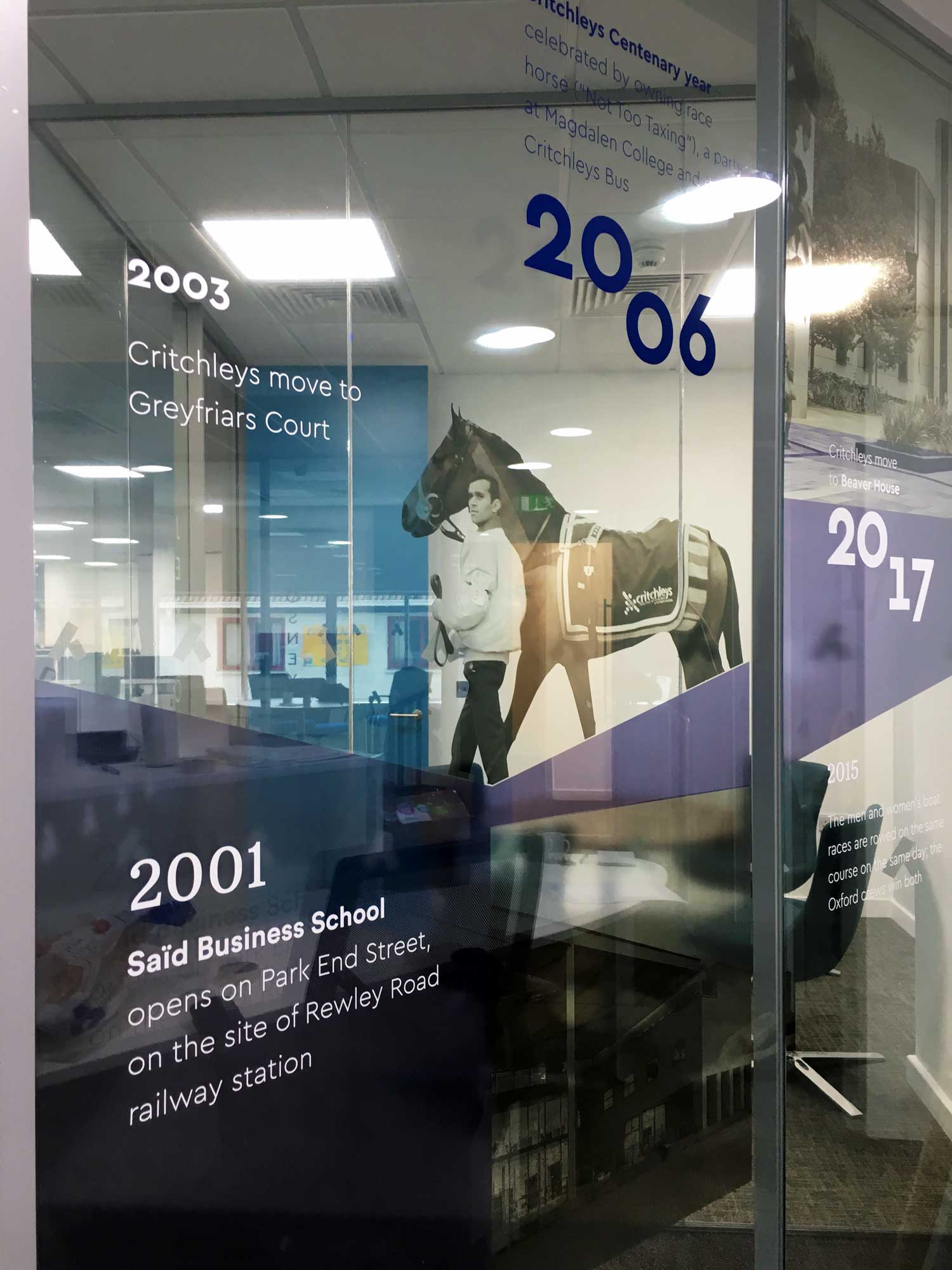 Window graphics
Window graphics provide advertising, adornment, security and privacy. Whether our window films and frosted effect window graphics are cut to text and designs, or printed to enhance compositions, don't let your windows become a creative void.
Reception brand enhancement
We find reception areas are used a lot to enhance brand identity. Whether the desk or the wall, these are great spaces being utilised to display company logos and messages and communicating brand awareness. CNC cut letters or logos in thin or chunky materials and finished in satin can be most effective.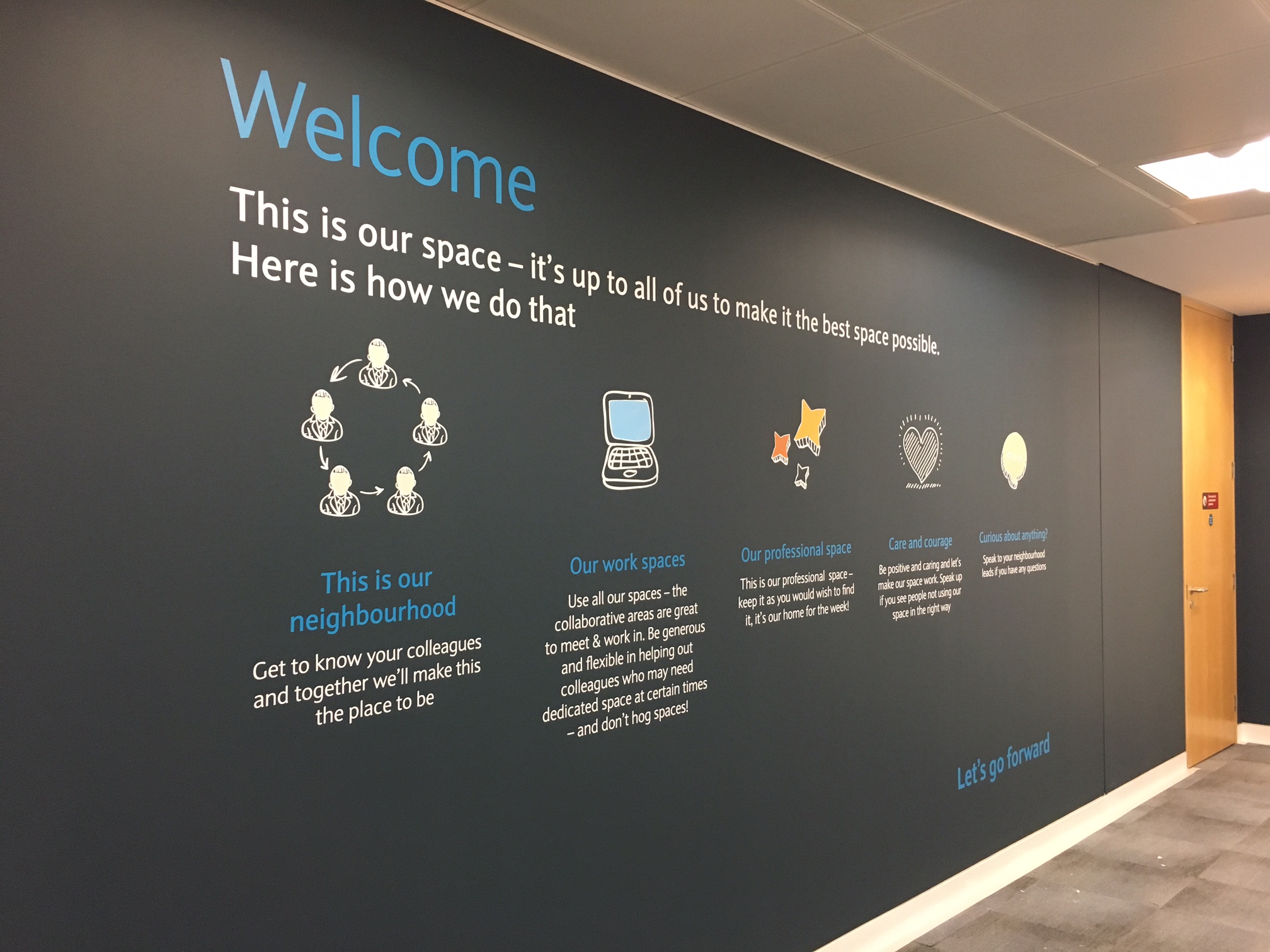 Wall coverings
Our wall coverings have been provided for designers, interior displays, receptions and high impact areas. The range includes our most popular satin laminated self adhesive wall covering for quick application and wipe clean advantages, as well as a large range of printable wallpapers in a variety of textures and finishes.
3D wall features
Wall spaces are great untapped opportunities, just waiting to be maximised by imagination and creativity. Our CNC router can produce interesting shapes in a range of materials just like the letters listed above. Carrying a theme or adding a feature in a flat cut material from 1mm to 30mm thick is now easily achievable and can create the look and atmosphere that best represents your business.